Playstation Repairs for PS5 and PS4
If you are looking for a PS5 or PS4 repair service then look no further. We make PS5 repairs easy and hassle free by offering free local collection and delivery from your home or place of work. We can solve your PS5 or PS4 repairs in Havering.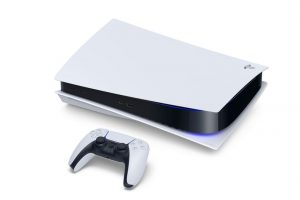 As a specialist local Playstation games console repairer based in Cranham, near Upminster Essex, we can offer you an unrivalled service in speed and efficiency for your Playstation 4 repair. We stock every part and component needed to carry out your PS4 repairs so one of our technicians will be repairing your machine within 24 hours.
PS5 and PS4 Repair Centre Essex
To book a repair for your PS5 or PS4 contact us today and we will organise for it to be collected at a convenient time. Alternatively you can bring your Playstation to our Upminster Repair Centre at any time. (Please see our opening times )
Please feel free to simply ring us for advice on the problems you are experiencing and repair charges, we are here to help and serve.

Common faults with the PS5 or PS4
Yellow Light of Death (YLOD) Overheating Graphics chip
Blue Light of Death
HDMI port replacement
Disc reading errors 80010514 – System unable to read disc.
Unable to load disc 80010516 – System unable to load disc
Software corruption 80030001 – Low memory or file coruption error.
Whatever the problem you have with your PS5 or PS4 we can repair it quickly, efficiently, and professionally. Call us today, our shop is based in Cranham, Essex and easily reachable from Upminster, Cranham, Hornchurch, Romford, Rainham, Brentwood, Basildon, Wickford, Billericay, Grays & Thurrock .